Prevent Harassment/Bullying & Violence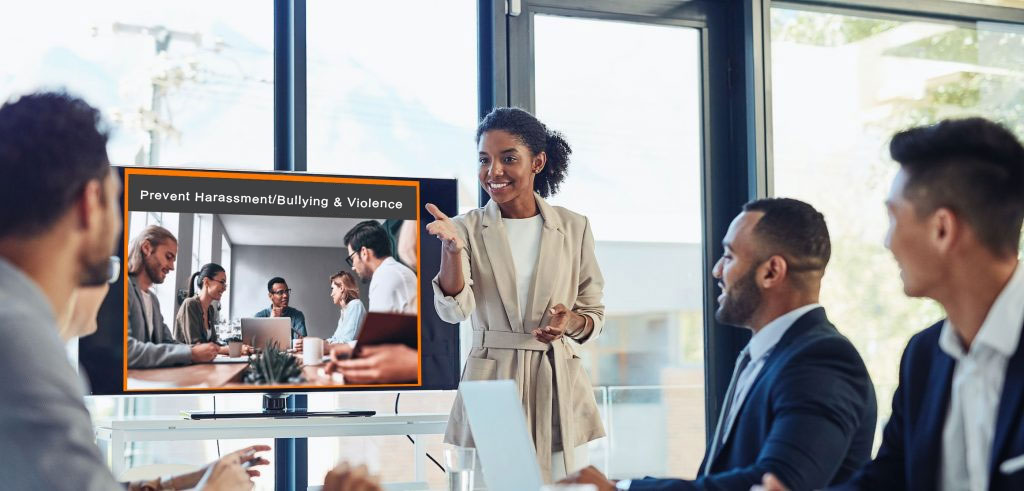 HR Proactive Inc. has been helping employers in Ontario and throughout Canada create and maintain respectful workplaces since 1997.
At HR Proactive Inc., we provide engaging, interactive and experiential workshops that are customized to your company's needs.
Our Prevent Harassment/Bullying & Violence training program has been written by subject-matter specialists for employees to participate in training that will help them better recognize, respond to, and protect themselves against all types of workplace violence and harassment.
Topics covered in our Harassment/Bullying & Violence training include:
What is harassment & discrimination?
The prohibited grounds of protection under Human Rights law in Canada
Psychological harassment and bullying
Sexual harassment
#MeToo
How harassment can turn to violence
Definition of violence
How domestic violence can spill over into the workplace
What constitutes a poisoned workplace
What to do if you are experiencing harassment in the workplace
Bystander Intervention
Common sense standards for employee conduct
HR Proactive Inc. is here to assist you with your company's training needs.
Contact us today. We can help.